Being Influential.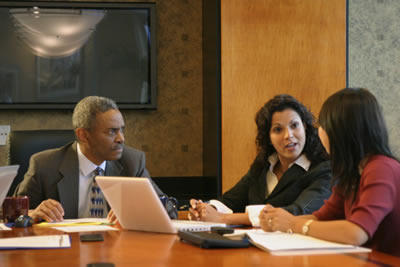 This weekend, Barb and I were at a picnic with friends. One of our friends, Diane, asked our opinion on which coffee flavor sounded the best – Kahlua or Chocolate Raspberry Truffle. Barb responded with, "Kahlua is my favorite!" I followed with "You can't go wrong with chocolate raspberry truffle." She opted for suggestion. When Barb asked why she chose mine, Diane said, "I don't know. He seemed to make a more convincing case."
My "more convincing case" was actually just a slight language difference, which leads to being influential. Barb's recommendation was really just was about her. She stated her preference. By leading off with the word "you," mine was about Diane. The value for her was that she couldn't go wrong with my option. Subtle…yes. Effective…yes. Patricia Fripp taught me that in speaking, you need to have a good "I-You" ratio. By emphasizing "you," you emphasize what's in it for them.
If you are in a leadership or sales position, you must be good at being influential. Language is the key to being influential. Learning how to make suggestions and give direction in ways that make it valuable to your listener, will make you more successful in your career and in your life.
This week's quote – "Language controls conversation. Conversation controls relationships. Relationships control business."
~Alan Weiss